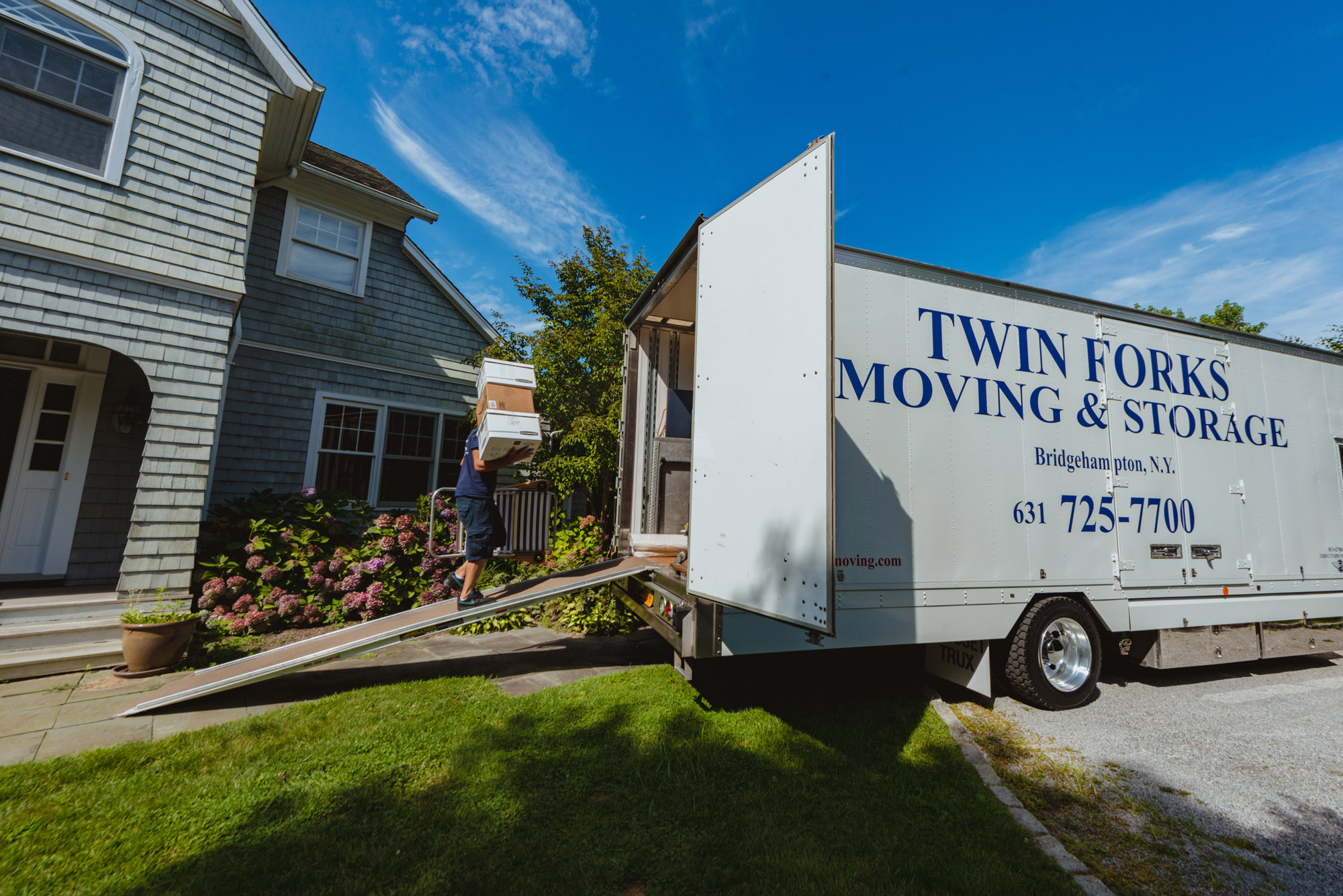 Rates & offerings
TRANSPARENT, FAIR PRICING
RATES AND PROFESSIONAL SERVICE
---
---
Long distance moving
Long distance moving requires different services and requirements. Whether packing a car and sending it to the Caribbean, relocating to Italy or sending heirloom pieces of furniture to a relative in California, Twin Forks Moving & Storage will handle your needs on an individual basis. Long haul deliveries are generally priced by weight and mileage and consolidated to be cost effective. The chart below will help you estimate the weight of your upcoming move.
*It will be difficult to determine the exact weight of your shipment until the actual day of your move. The chart below will give you a fair guideline to follow.
Type of Dwelling + Avg Weight
Studio – 1,000 to 3,000 lbs
1 Bedroom Apartment – 2,000 to 4,000 lbs
2 Bedroom Apt/House – 4,000 to 6,000 lbs
3 Bedroom Apt/House – 6,000 to 10,000 lbs
4 Bedroom House – 8,000 to 16,000 lbs
5 Bedroom House – 10,000 to 20,000 lbs
Larger – 15,000 + lbs
Moving Services
One Truck/Two Men- $145.00 per hour
One Truck/Three Men- $195.00 per hour
One Truck/Four Men- $240.00 per hour
Self Storage Units- $680.00
Shared Truck Rates
Shared trucks rates are available upon request for small (1 to 8 pieces) deliveries through the Metro Tri-State area.
Self-Storage Units
10' X 20' interior units in our temperature-controlled units cost $680 per month plus 8.625% New York State Sales Tax.
"Thank you and the Twin Forks Movers for a great job. We have relied on you for almost 17 years. This was the fourth time Twin Forks Moving and Storage has moved us on time as promised. "
– S. & E. Markowitz
TWIN FORKS / TESTIMONIALS
PACKING SERVICE STANDARD RATES
---
PACKING
We can pack your personal effects for you professionally or we can supply the cartons needed for you to pack yourself. Certain antiques and fragile items, i.e., glass, marble, chandeliers, and items we feel require crating will need to be packed professionally to ensure that the goods are delivered in perfect condition.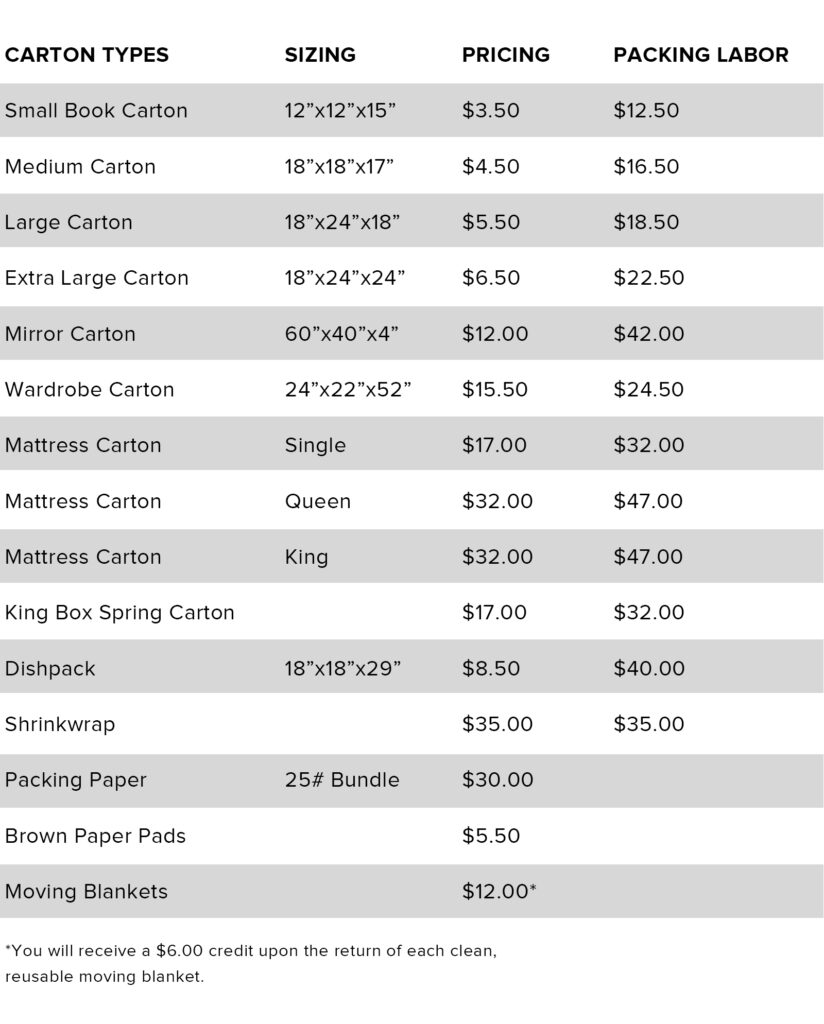 Types of Moving Cartons and Supplies
Pack smart and safe! By using the correct types of supplies and cartons for your belongings you will keep your items safe and easy to find.
---
MOVING BOXES
Use the right size box with the right size cushioning to prevent breakage. We also offer a packing service that will ensure each box is used most effectively, in the safest manner possible.
YOU'LL NEED:
Boxes-Small, medium, large, extra-large and specialty sizes
Box Cutter Knives-For easy carton opening
Tape and Tape Dispensers-Seal your boxes easily
Bubble Wrap-Cushion your valuables and breakables
Packing Paper- its clean and ink free, fills voids, protects fragile items
Packing Peanuts-Prevents items from shifting in transit
Labels-Label boxes with their destination
Markers-Mark boxes with destinations, room names, family member names, care and instructions
TYPE OF BOXES
Small Cartons- for books, records, tools and small fragile items
Medium Cartons-for kitchen items, small appliances toys
Large Cartons-for clothing, lampshades and framed art
Extra-large Cartons-for pillows, blankets, towels and light bulky items
Wardrobe Cartons- for hanging clothes on bars
Mirror Cartons-fits pictures, mirrors and glass. Comes in pieces that customize size.
Dish Pack Cartons-for breakables like china, dishes, crystal and glassware
Mattress Cartons- protect your mattresses in transit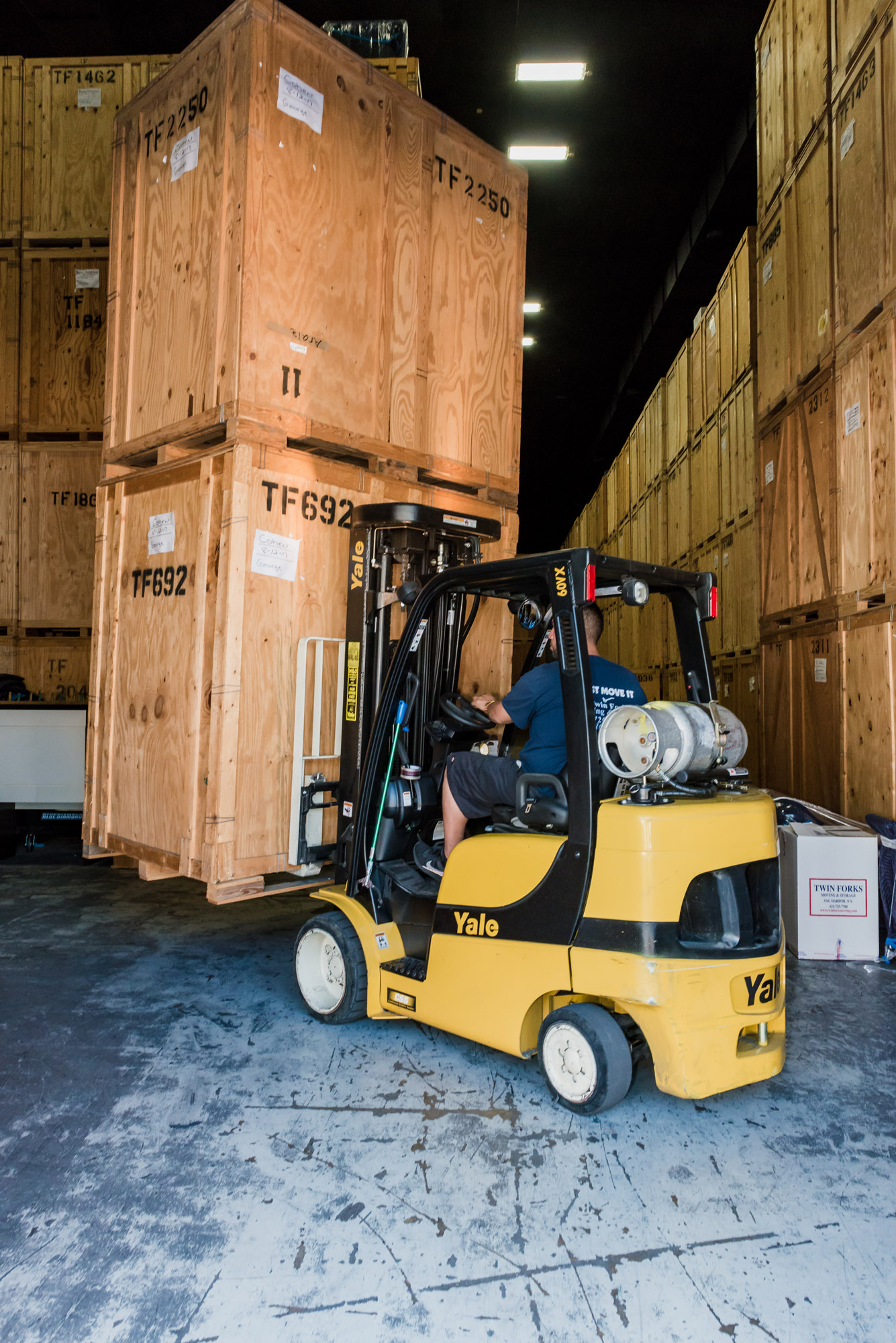 TRUSTED, CAREFUL MOVING PROFESSIONALS
FULL SERVICE MOVING AND STORAGE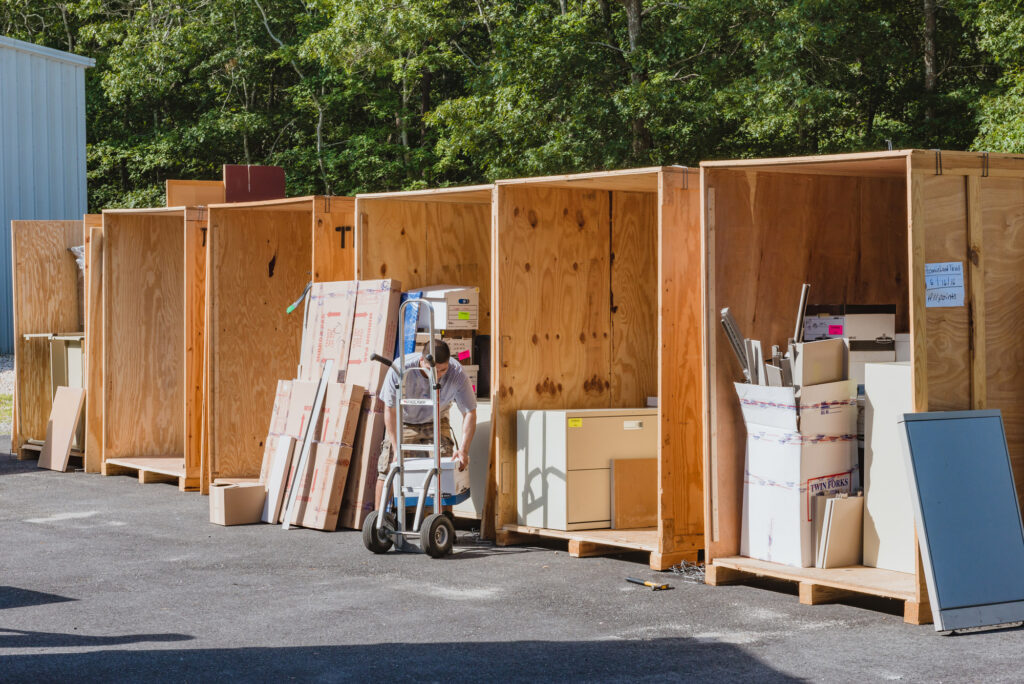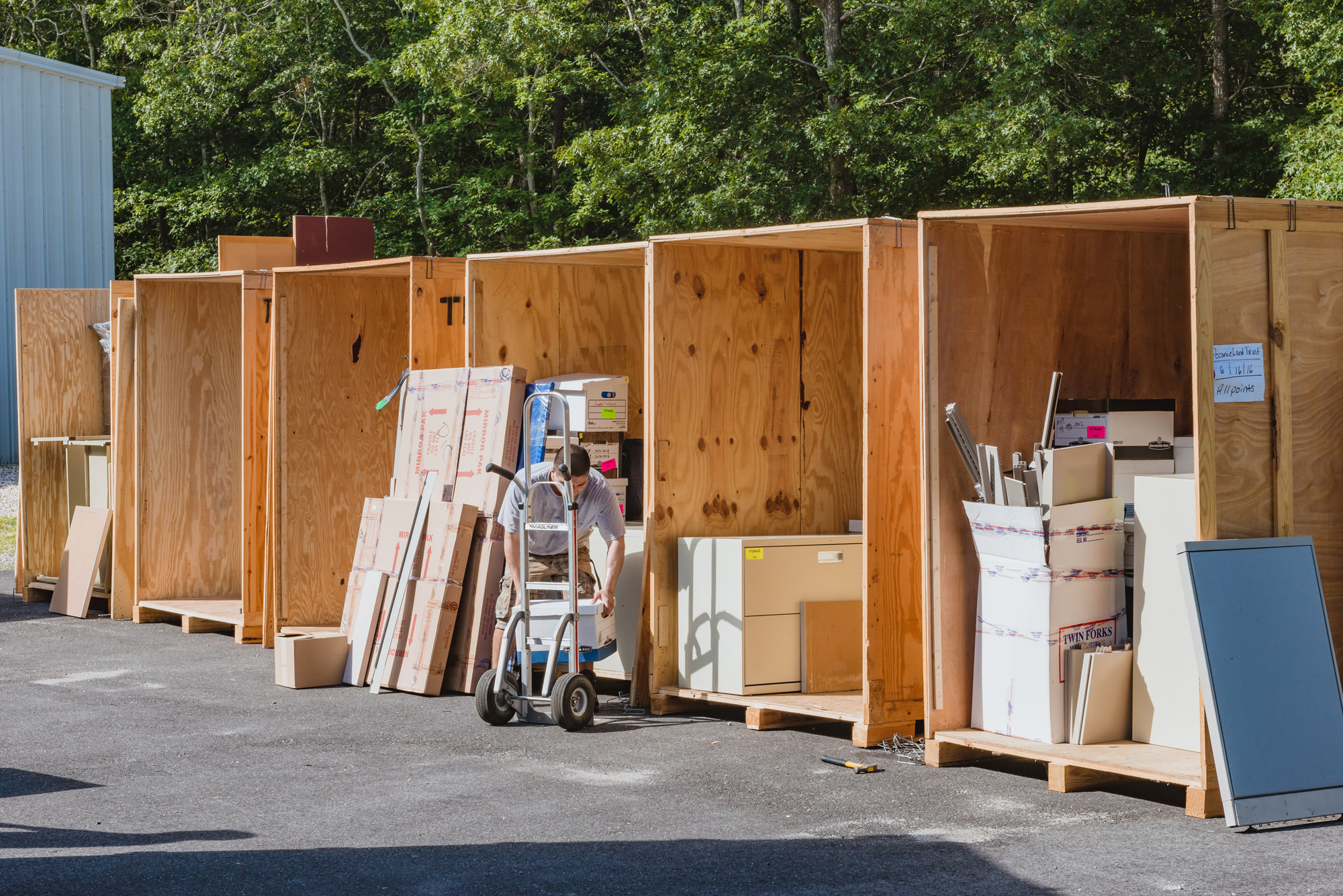 Crating Service
Certain antiques and fragile items (i.e. glass tops, marble slabs, chandeliers, art work etc.) may require crating services to secure and protect them from movement during transport. Crates are specifically built for individual pieces and are priced per unit by size and materials required.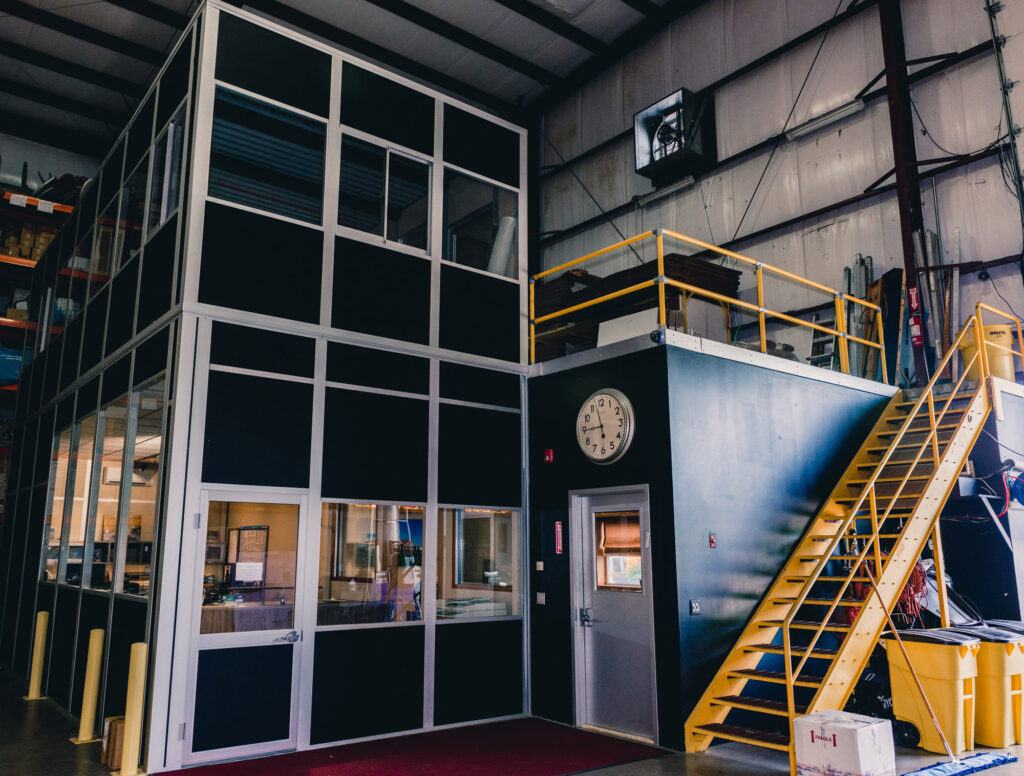 Professional Storage
CONTAINERIZED STORAGE: All buildings are temperature controlled. Containers cost $85.00 per month, per container plus 8.625% New York State Sales Tax. Containers usually hold the contents of one room of furniture. The dimensions of the containers are 7 ft. x 7 ft. x 5 ft. deep. All items that are placed into storage are inventoried and wrapped with polyester cloth blankets before the container is sealed.
CONTAINERIZED STORAGE ACCESS: Container access is by appointment. The charge for a container access is $35 per hour, per man, with a $70 minimum. This includes warehouse labor to locate, forklift, assist in unwrapping / unpacking, rewrapping / unpacking, and forklift the container back into place.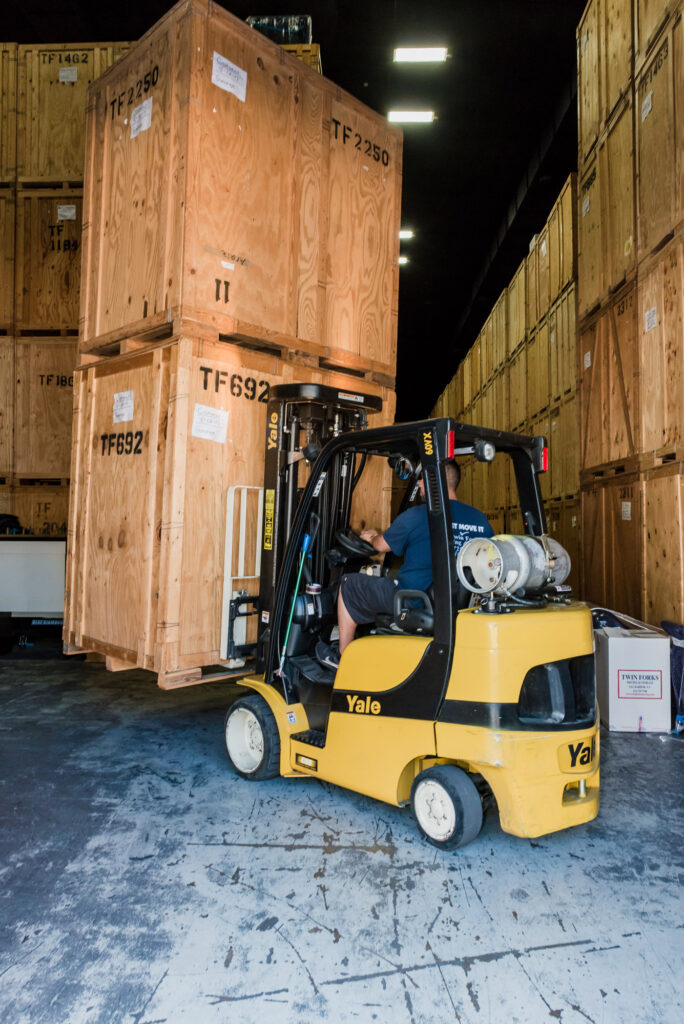 Warehouse Labor
Warehouse Labor Entrance and / or Exit Fee is $ 50.00 per container when storage comes into and / or out of the storage facility. This covers all labor for warehouse in, warehouse out, sanitizing containers and putting back into circulation.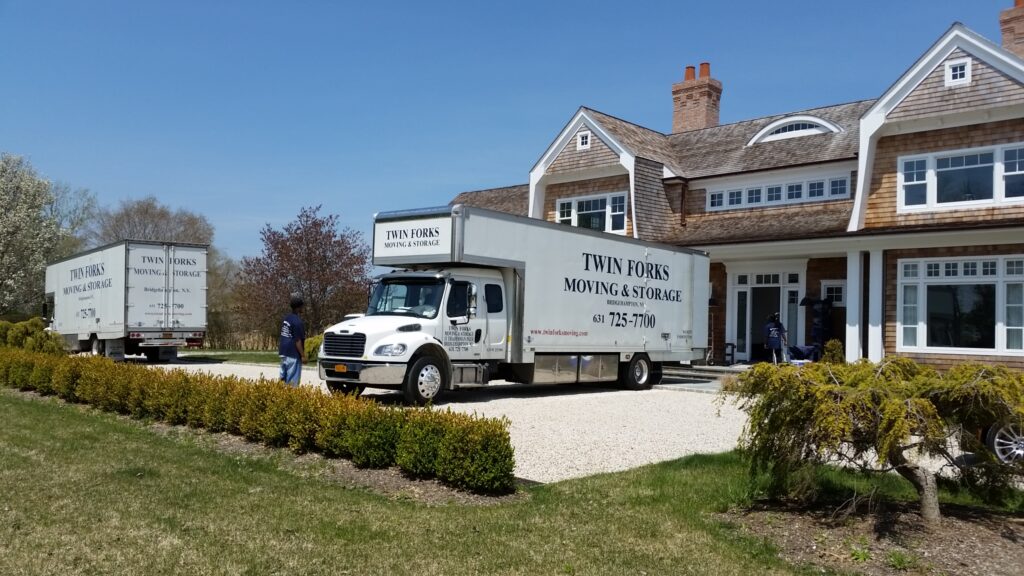 Designer Receiving & Consolidation
Twin Forks Moving and Storage partners with decorators and designers to store and receive shipments for clients in a simple and concise manner. Shipments received are inventoried and checked at arrival. Designers are notified of any damages. Items are stored for clients and design firms until a delivery date is scheduled. Fees are based on the requested services of the designer.
Installation Services
Contact us for more information.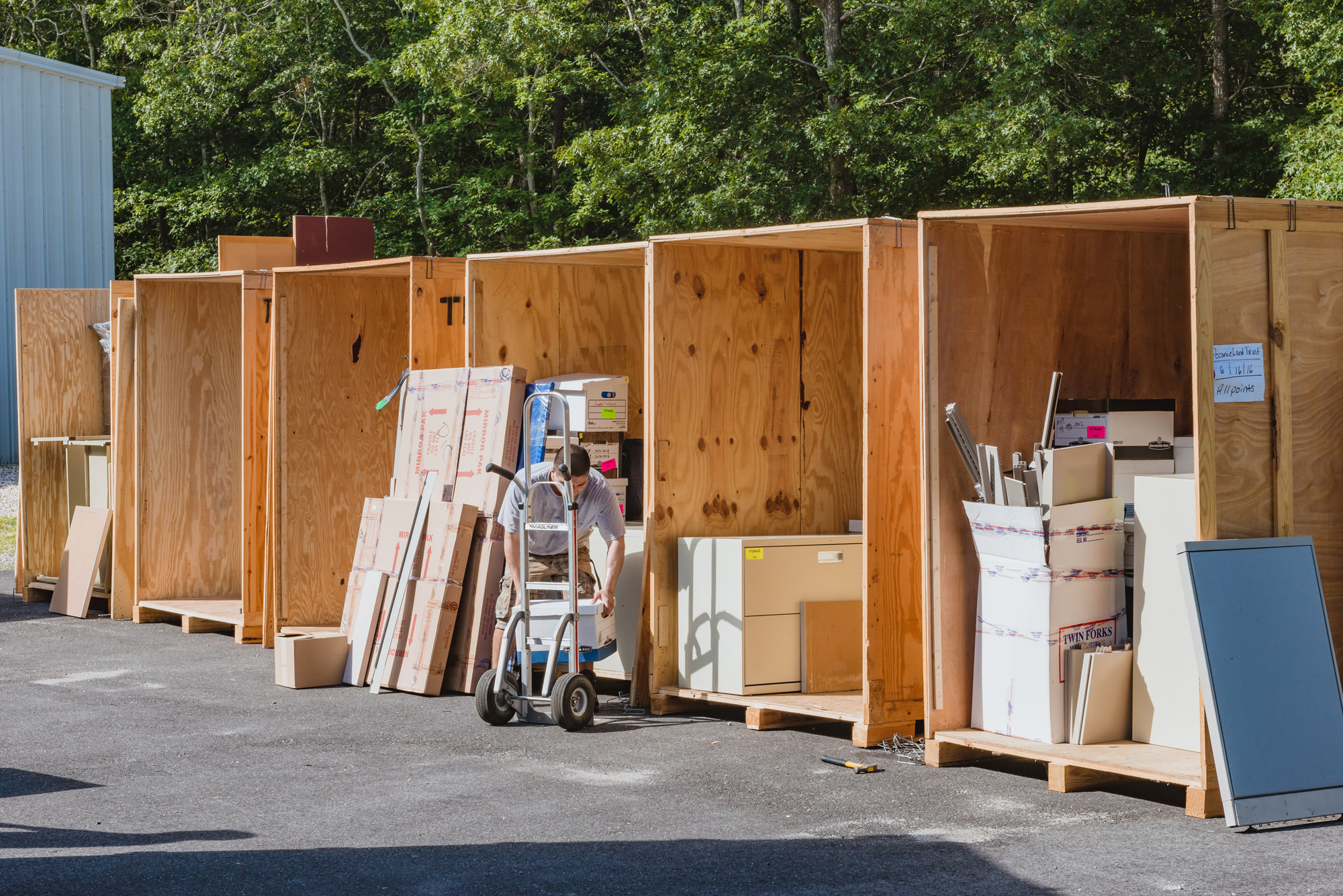 WE ARE TWIN FORKS
Your Friendly, Knowledgeable, Moving Professionals
GET A HOLD OF US
To arrange an estimate, inquire about a move or learn more about our moving services please contact us by phone or email at your convenience.
TWIN FORKS MOVING & STORAGE
11 Tradesmans Path | P.O. Box 1889
Bridgehampton, NY 11932
Phone: (631) 725-7700